MacOS Upgrade Instructions
NUQ-IT allows users to update their NU-Q provided laptops to the latest available configuration directly through Self-Service. This walkthrough will run through the steps necessary to update your operating system and NU-Q software suite to the latest version. NUQ-IT aims to release new macOS releases prior to the Fall semester, yearly.
Current release: macOS 
Ventura 13.5
DISCLAIMER:
Please note that while we have checks in place to ensure a smooth upgrade process, there is always a possibility that upgrading your computer could potentially lead to data loss. We strongly recommend that users ensure that their backup is both current and includes all important documents before proceeding. Students can keep a backup of their data on an external hard-disk or use a cloud-based service such as OneDrive.  
On the computer to be upgraded follow these steps
1. Ensure your computer backups are current. While unlikely to occur, there is a minimal risk that data loss may occur as part of the upgrade process. It is important to ensure you have all sensitive information backed up before proceeding. To find out more about backing up your data visit this page.
2. Log into your computer.
3. Quit any open applications as these could interfere with the update. Take this opportunity to save any unsaved work.
4. Open the Self Service application.
5. Navigate to the OS section on left menu.
6. Click Install on Upgrade to macOS Ventura
NOTE: This process could take between 45 minutes to 2 hours.

The update requires

users to plug their laptops into power and leave all applications closed while the update runs.  You will be unable to use your computer during this time.
7. Login using NetID and computer password.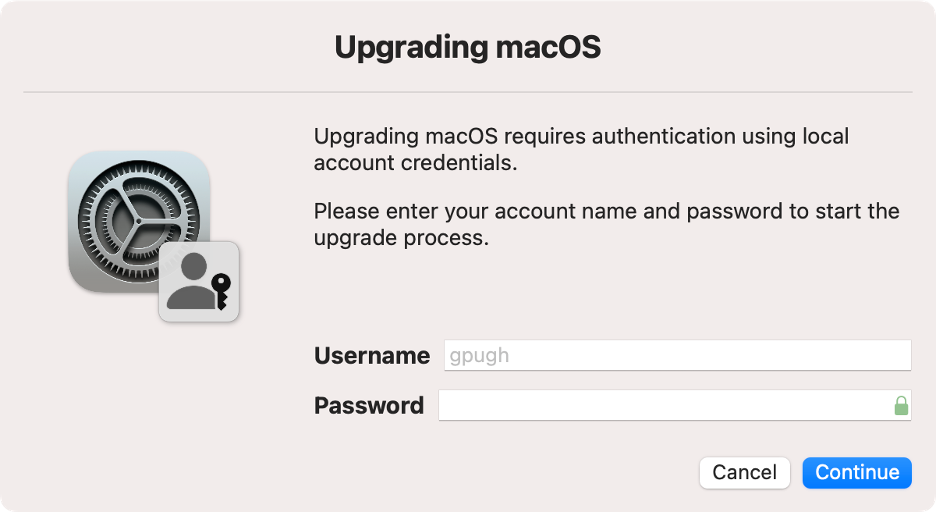 8. After the upgrade is successful and your computer restarts, log back into the computer. If the upgrade fails, contact IT at helpdesk@qatar.northwestern.edu.
NOTE: Your computer will restart after the updates are installed. Please ensure you have any work saved before installing.
9. You will be prompted with a notification that your computer is restarting in 5 minutes. Please ensure that any unsaved work is saved within this time.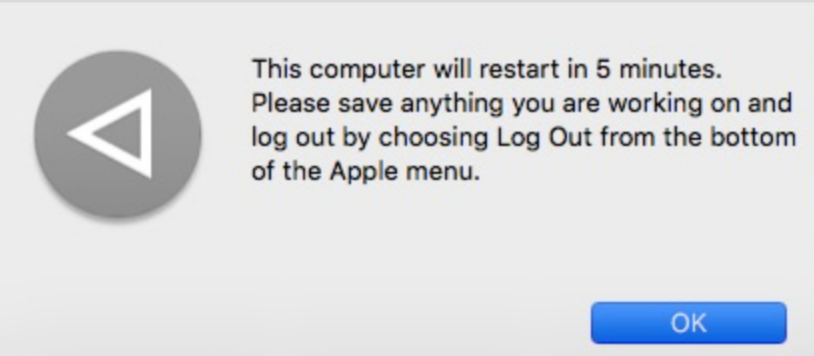 Back to top