Adobe Suite
NU-Q provides a host of Adobe programs to students, staff and faculty. A comprehensive list of the latest provided Adobe Software can be found and downloaded here. 
Using Adobe on University-owned computers
University-owned machines will have Creative Cloud pre-installed on deployment. You will need to sign into Creative Cloud to begin using it. Find instructions below depending on your university affiliation:
Updating Adobe to Adobe Creative Cloud 2019 on Mac
Close any open Adobe Applications
Go to Self Service > Multimedia Tools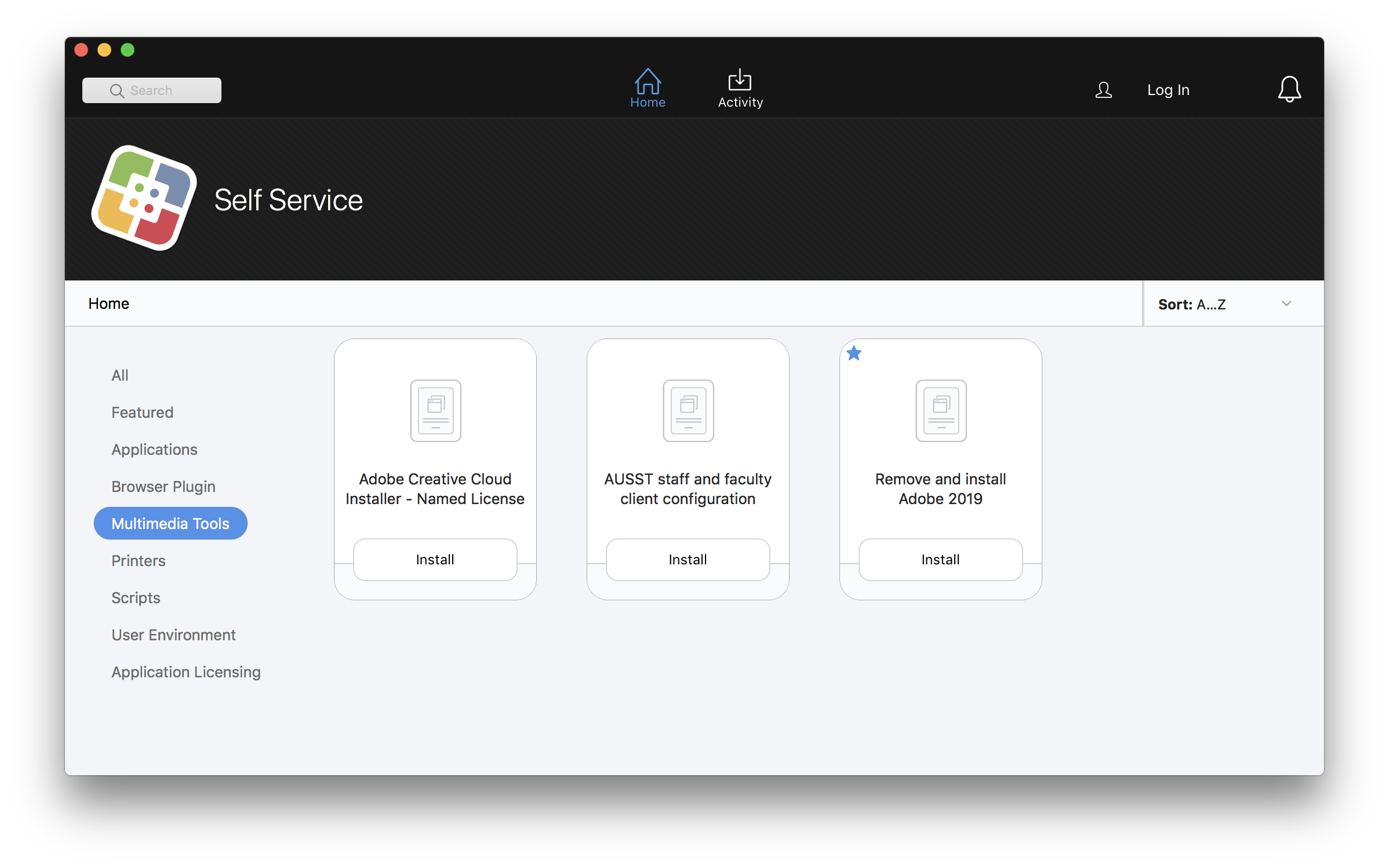 Install 'Remove and install Adobe 2019'


Once the installation is complete, open the Adobe Creative Cloud application and sign in.


Once you have signed in successfully Adobe should be activated. This will prompt an installation of updates, which can take up to 10 minutes.  Once the update installation is complete, you can install the Adobe applications that you would like to use.





Note: if you are on Windows or an older Mac Operating System (10.11 or before), then you will not see the 'Remove and install Adobe 2019'. If this is the case, reach out to helpdesk@qatar.northwestern.edu for further assistance.
Using Adobe on personally-owned computers
Purchasing discounted price Adobe licenses for home on personal devices can be bought on the Adobe website.
If you have any questions or concerns, please reach out to us at helpdesk@qatar.northwestern.edu or +974 4454 5150.
Back to top