Student Guide
Salaries are deposited in a biweekly manner, per the 2022 - Biweekly Employees Schedule.Students can access their salary slips the Monday following the weekend when the salaries are deposited. To view salary slips from the Student Employment application, refer to the instructions below.
Login at Student Employment using your Net ID and password.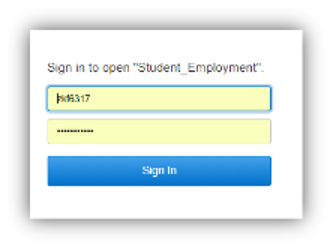 Note: Students should be connected to the NU-Q network. If a student is on campus, they should be automatically connected to the NU-Q network. While off campus, the NU-Q VPN is required for access.
Click on the 'Paycheck' button, pictured below, which will take you to the following page: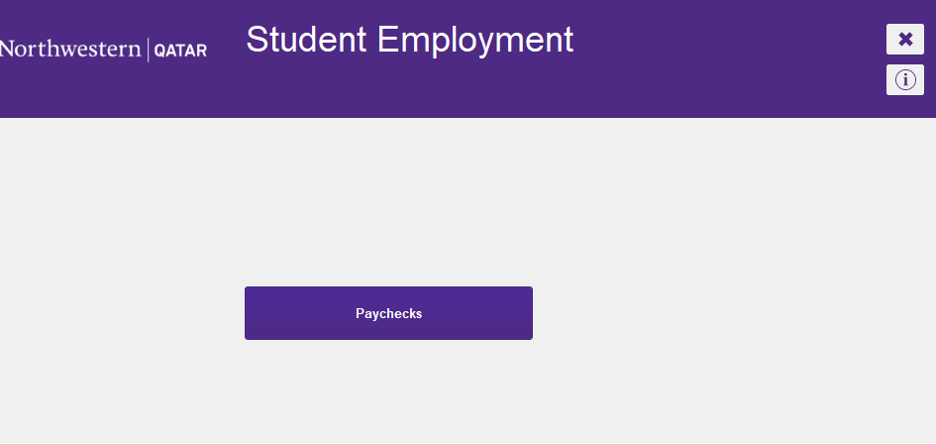 Click on 'View Paycheck' to pull up a list of all your previous paychecks.

If you get paid for multiple jobs, click on the button next to each paycheck to view a breakdown by jobs, circled in red below: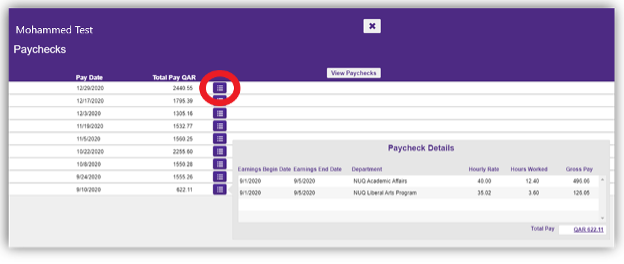 This function gives students the ability to see the breakdown of salaries for single or multiple active jobs.
If you are facing any difficulties accessing the Student Employment application or need further clarification regarding the salary breakdown, you may contact Student Finance.
Back to top